Step-by-step for Swedish managers
Step 1: Log into the system
Now you will start your recruitment process. But first, please make sure that you have RAF LOG requisition approval.
To make sure you are added to the system and can be added to the Hiring Team - please use the login link to sign in for the first time: https://jobs.swedbank.com/sso_login.
After that please visit https://swedbank.net/medarbeta... and follow the steps "Start your recruitment" to get your job advertisement published. Make sure that you have an updated job advertisement template.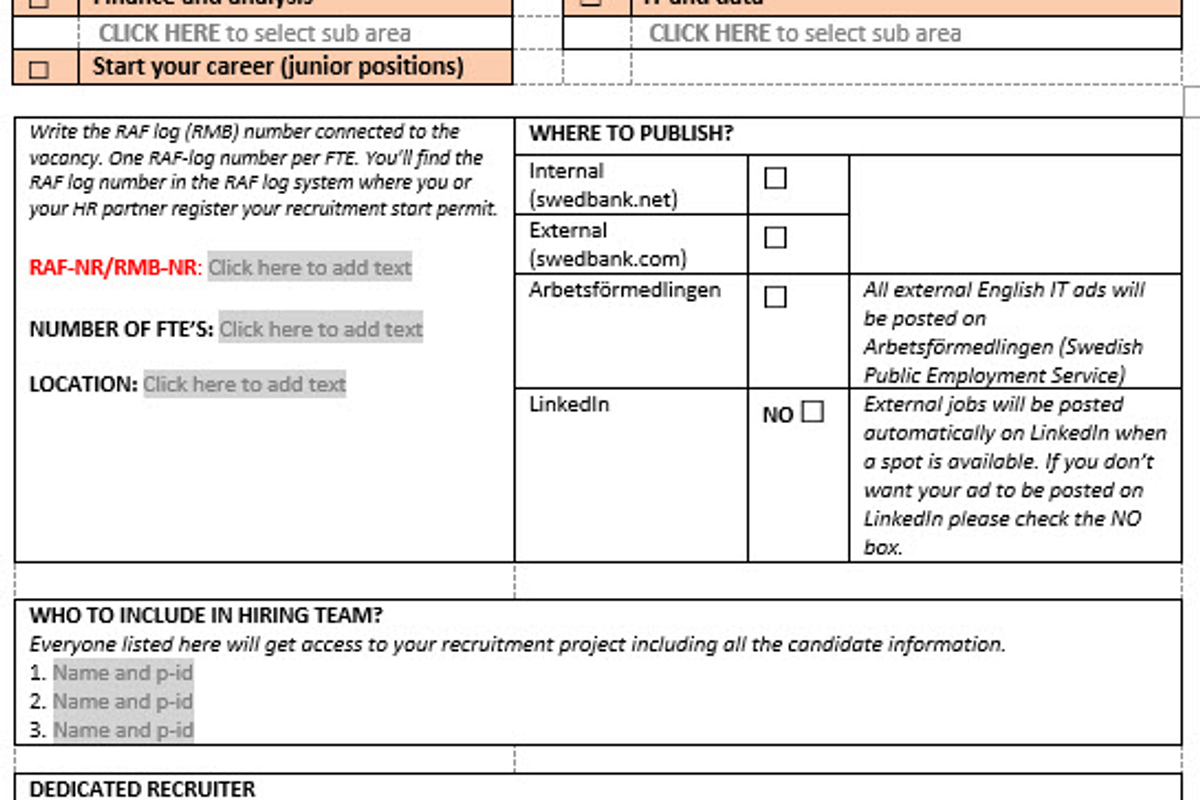 Step 2: Fill in the job ad template
For us to be able to start your project in Teamtailor you need to fill out this job advertisement template, you can find it under "Templates and support material" on this site: https://swedbank.net/medarbeta..

NB! Remember to chose the Swedish template for Swedish advertisement and the English template for English advertisement.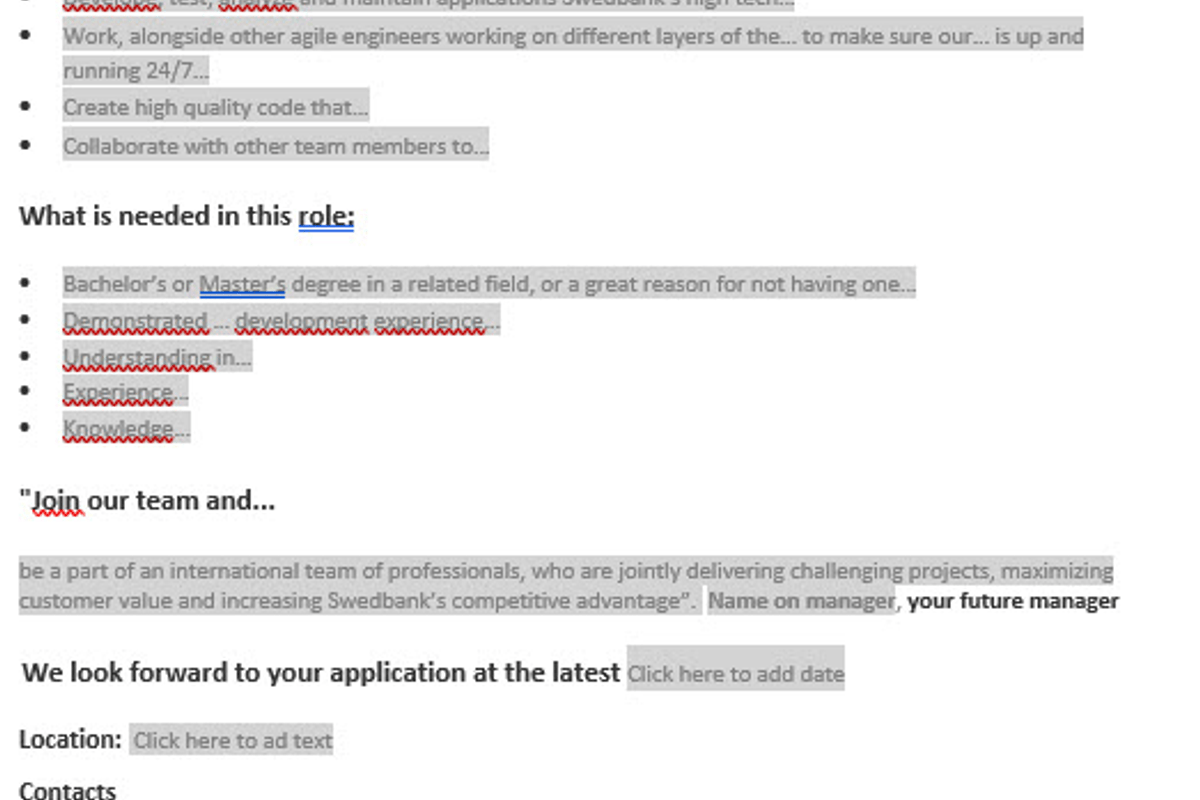 Step 3: Follow the structure and formatting
Follow the structure and formatting of the job ad
Do not change or delete
Overall structure of the ad (keep the format with bullet points)
Headlines
Application deadline sentence
Bottom salary info for Latvia and Lithuania
Diversity clause
Free to change and add
First catch phrase (choose passionate about/interested in/looking for/curious about, and add important keywords which are found through Google search)
The bullets' content can be changed
When posting a temporary job (write "Temporary job" or "Temporary job for x months"). Please include this text under the application deadline sentence.
Regarding the union representatives you can add them but if you don´t know the right ones the Recruitment Support SE will add them for you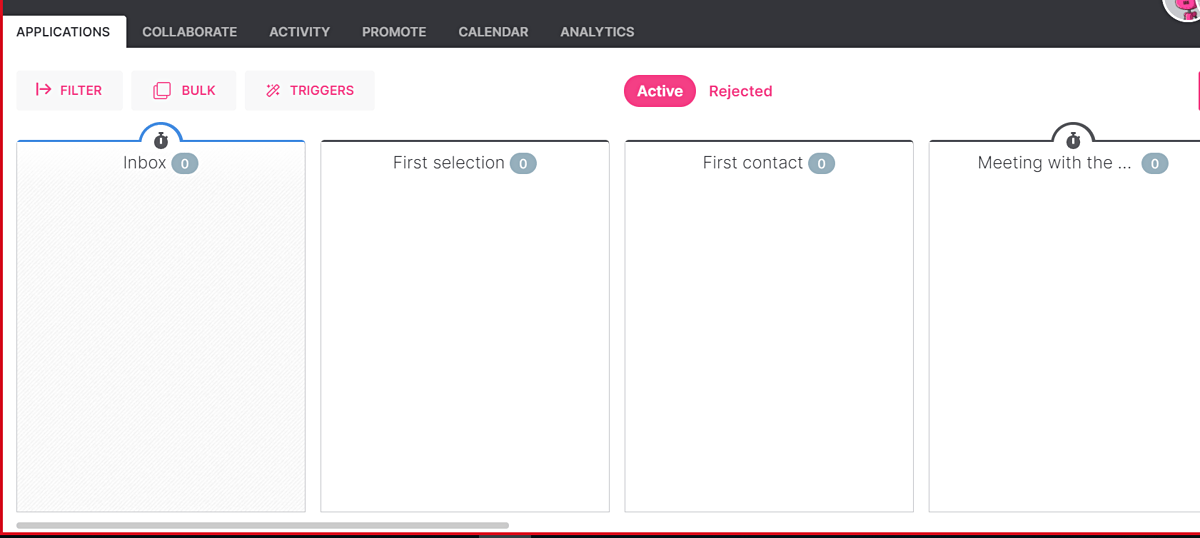 Step 4: Set up the stages
Choose the necessary process steps needed for your recruitment and rearrange if applicable.
Do not add your own steps or rename the steps.
You can remove stages by clicking on the small gearwheel button -> Remove stage.

NB! Always leave: Meeting with the manager, Background check and Job offer.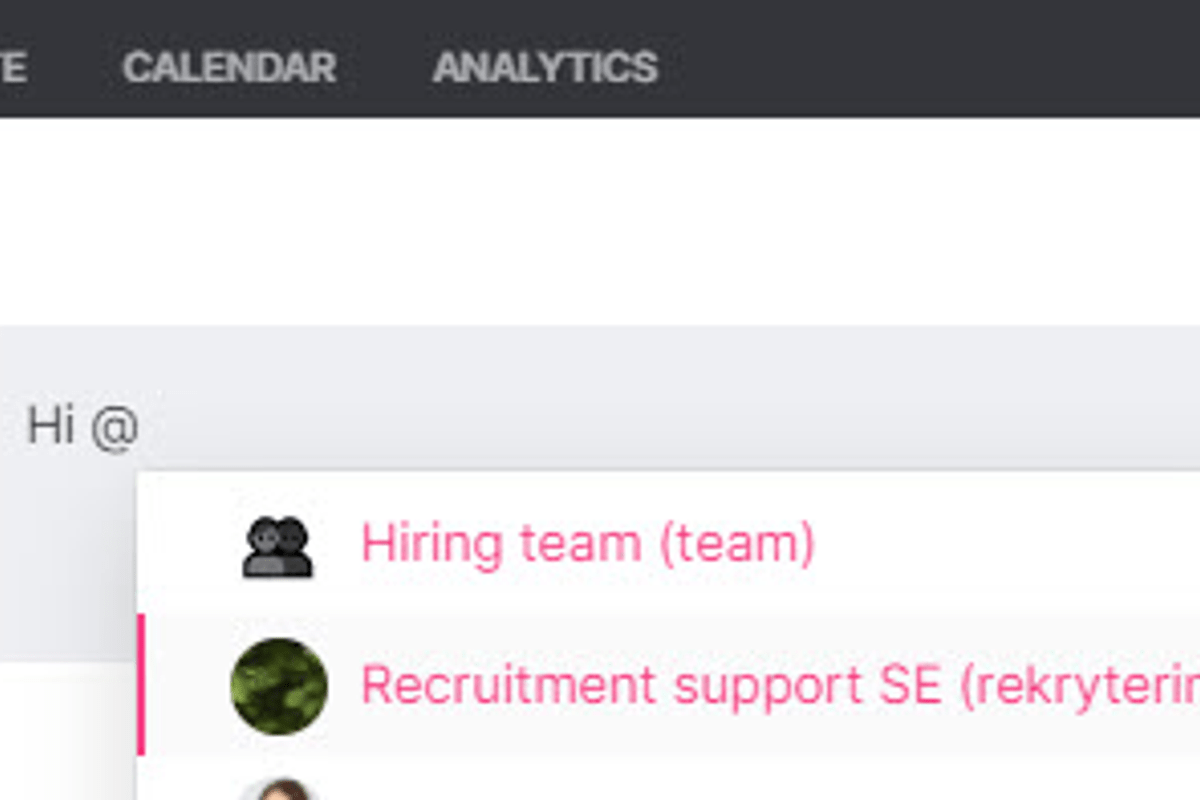 Step 5: Collaborate with Recruitment Support SE
Next to the Application section you will find the Collaborate tool
Recruitment Support SE will inform you in this tool when your job ad is published and you will be notified about it Outlook as well
If you want to communicate with Recruitment Support please use the @-function and choose @Recruitment Support SE for ads in English and @Rekryteringssupport for ads in Swedish followed by your message
The Collaborate function is only for your current project. If you need to publish an new ad please contact Snap HR (link)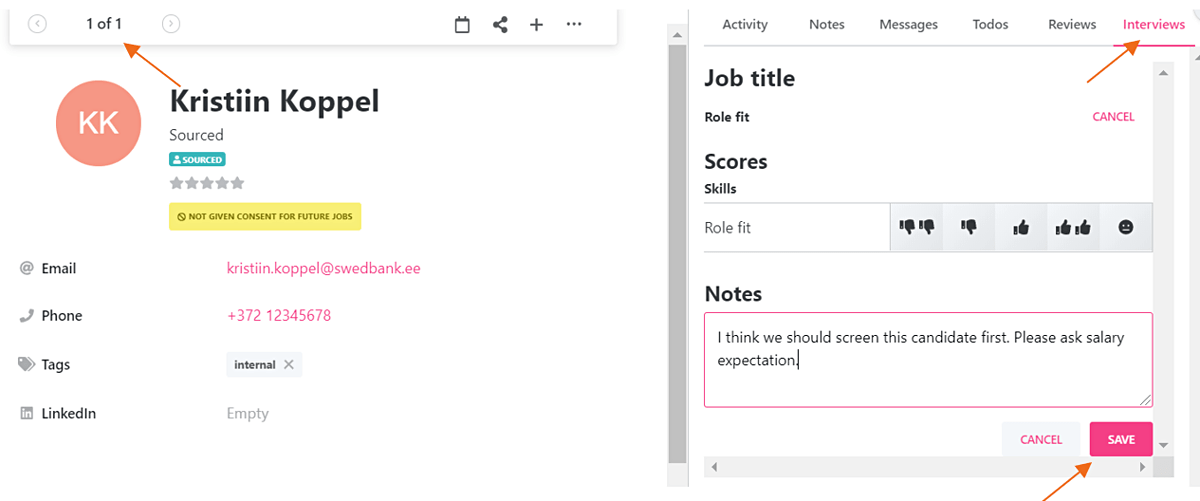 Step 6: Evaluate the candidates
All of your candidates will appear in your project, which you can access on the dashboard or moving under "jobs".

Please note: It is very important to keep a neutral view: conclusions on the candidate's values, competences and motivation towards your role cannot be assessed based on other job openings they have applied to.
To evaluate the candidates click on the candidate name.
Evaluate the candidates using the "interviews" tab.
Choose "leave feedback" under "role fit".
Add your evaluation of the candidates. If you want – you can add notes that will be seen by your recruiter.
Click save on your evaluation.
You can move between candidates by clicking on arrows on the top left corner.
NB! Only use the review tab for evaluation based on Swedbank fit (not role fit). This is seen by all users, who have access to this candidate card.
Step 7: Finish up your recruitment